It's Open Enrollment and SimplyInsured is Open for Business!
Open Enrollment 2022 health benefits are here and SimplyInsured is open for business and ready to help!
The Open Enrollment period for finding and applying for health insurance for individuals and families opened on November 1st. Any individual needing health insurance for 2022 will need to find a plan and enroll by December 15th. Open Enrollment is a relatively short time frame when insurance companies release their new rates and plans for the upcoming year. However, you can find and enroll in small business health insurance at any time. We'll discuss both in this article.
Individuals and Open Enrollment
Open Enrollment is when individuals can find health insurance for the upcoming year. This is generally the only time when an individual can start a new plan, without a qualifying life event. A qualifying life event could be the birth of a child or a divorce.
Each state has slightly differing rules around the Open Enrollment 2022 timeline. If you need insurance and your employer does not offer a health insurance plan, your state will have resources for finding a plan.
SimplyInsured Has Your Small Business Covered
If you are a small business owner, and you want to offer health insurance to your team, let us help you! Open Enrollment applies to us too! This is the time of year when insurance companies release new rates and plans. It is a transition period over to new pricing and models. We make it simple to find the most up to date rates. We already have them ready for you!
Every Plan, Every Carrier
Ok, ok, almost every carrier and plan. For 95% of the United States, we offer every plan available for small businesses health insurance. What does this mean for you as a small business owner? It means you can shop with confidence that the plans you are seeing on your customized quote page are accurate for Open Enrollment 2022. When you enter in your business zip code and your employee ages, you will be seeing the actual plan costs.
Search and Select Your Perfect Plan
The SimplyInsured platform is designed to work like every other shopping experience you go through online. No need to call different insurance brokers in your area to ask for their recommendations. Get all of the data at your fingertips, so you can make the best decision for your business and team.
Comparison Tools
Feeling a little bit overwhelmed with this large, potentially expensive decision? We know how you feel! When you are on your customized quote page, you can select up to 4 plans to compare side-by-side. This allows you to look at each plan and see how the plan will apply to real life expenses. We make it simple to see what a doctor visit, and other common medical issues, would cost under the plan.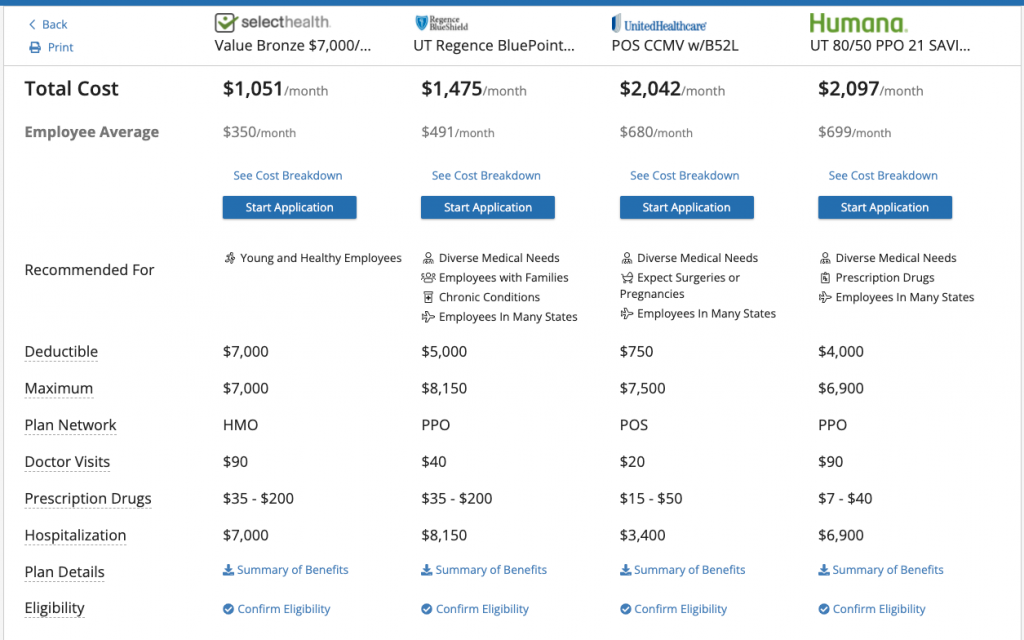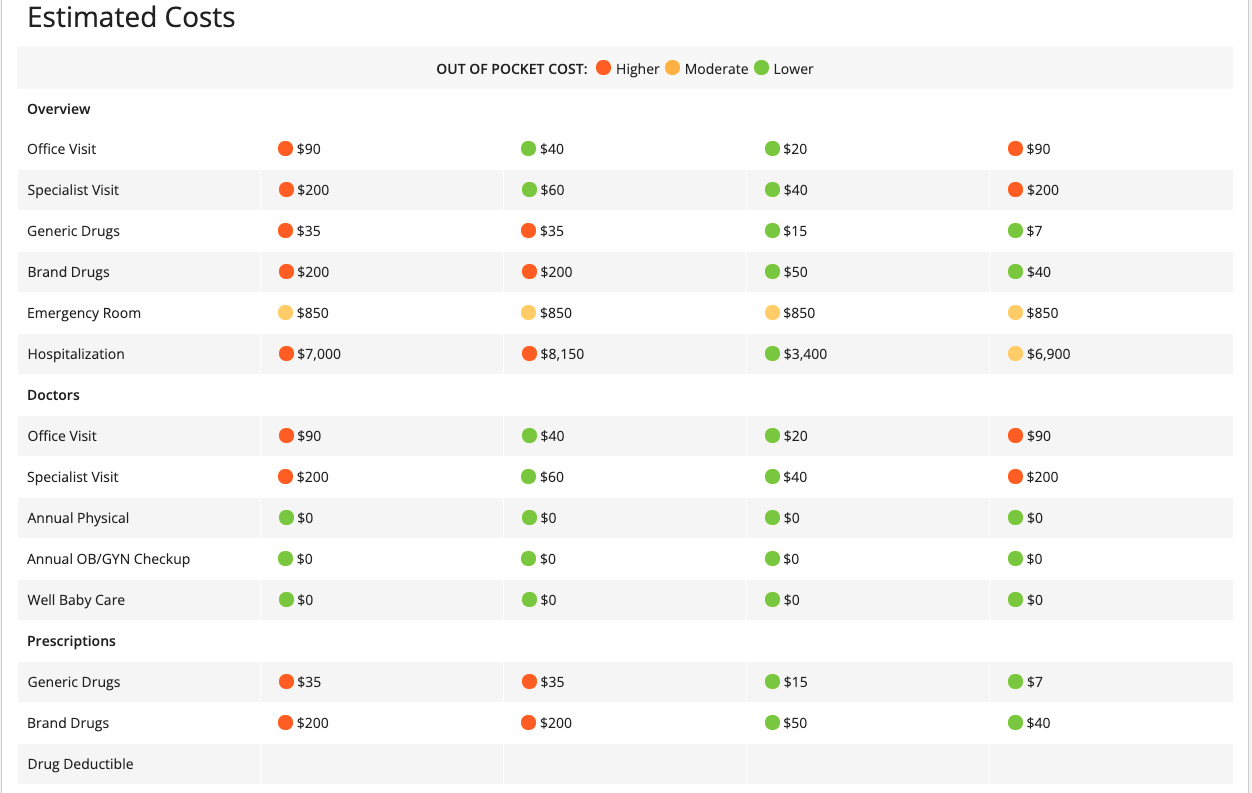 Customer Support and Licensed Agents
SimplyInsured is designed to be self-service. Everything can be completed on your own on our site. Of course, we know that oftentimes people need help in the process. Our customer support team and licensed agents can help you with any questions you might have. You can call us, use our chat support, or send us an email. Even better, if you need some help finding the best choice for your business, we offer a free 30-minute consultation with a licensed agent to help you figure everything out!
Have Questions?
Our goal at SimplyInsured is to eliminate fear in health insurance. We know that small businesses are often overlooked by insurers, and the process can be difficult and long. For Open Enrollment 2022, let us streamline everything so you can work efficiently. We are here to help! Let's get your quote today!