When A PPO Plan Is Best For Your Employees
When a PPO Plan Is Best For Your Employees
Selecting the best health insurance to offer your employees can be daunting due to the number of options available. As a small business owner, you ultimately want the decision you make to be a fit for your company's budget, as well as the needs of your employees.
When a small Florida law office with five employees was in the process of selecting a plan with SimplyInsured, three key points of consideration were: (1) the ages of the employees, (2) their current medical needs, and (3) the needs of the employees' families.
With employees in their 50s and 60s who were regularly seeing both primary care physicians and specialists and frequently taking prescription drugs to manage chronic conditions, a PPO plan emerged as the top choice. The fact that one employee's wife suffered from breast cancer, which required regular hospital visits, made the choice even more apparent.
In addition to providing a cost per employee estimate, SimplyInsured's plan comparison tool also gave the employer insight into the types of individuals and medical situations each potential plan best suited.
After deciding a PPO plan in the range of $800-850/month per employee (based on an established budget) was desirable, the firm narrowed down options to the following: United Healthcare Balanced AERC and Humana PPO Choice Silver.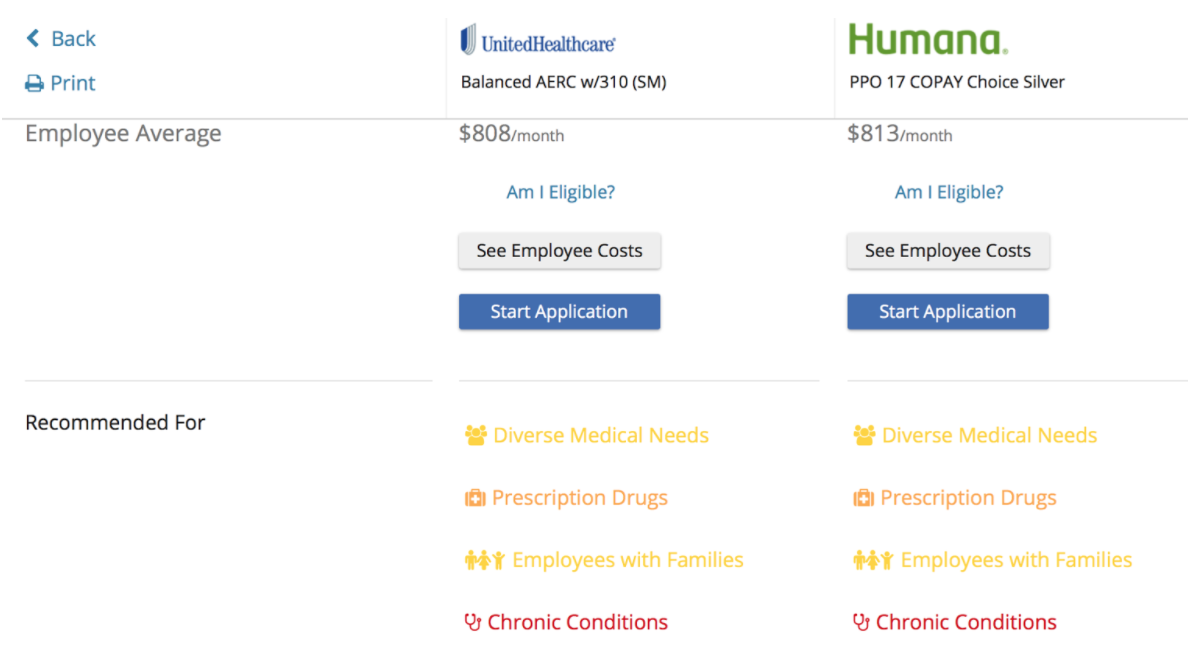 What Makes PPO Plans Different?
PPO plans offer more freedom when it comes to selecting providers. For employees who already have well-established relationships with doctors, specialists, and even specific hospitals, this is key. Though costs may greatly fluctuate, members can see out-of-network providers, if desired. Furthermore, PPO plans generally do not require referrals for specialists visits, making it easier for employees to see their doctors when necessary. HMO plans have a more limited network than PPO plans, typically require referrals for specialists, and provide no coverage for out-of-network providers. By selecting a PPO plan, the law firm greatly reduced the likelihood that an employee would have to switch providers due to lack of coverage or face paying the full cost of out-of-network care.
There are some tradeoffs that come with this type of freedom. Premiums are typically higher with PPO plans, and insurers typically do not cover costs until members hit their deductible.
Which PPO Plan?
The law firm took the healthcare needs of its employees into consideration when making a final decision between the two PPO plans. SimplyInsured's comparison tool allowed the law firm get an idea of the cost its employees would face for doctor visits, prescriptions, hospitalizations and cancer treatment.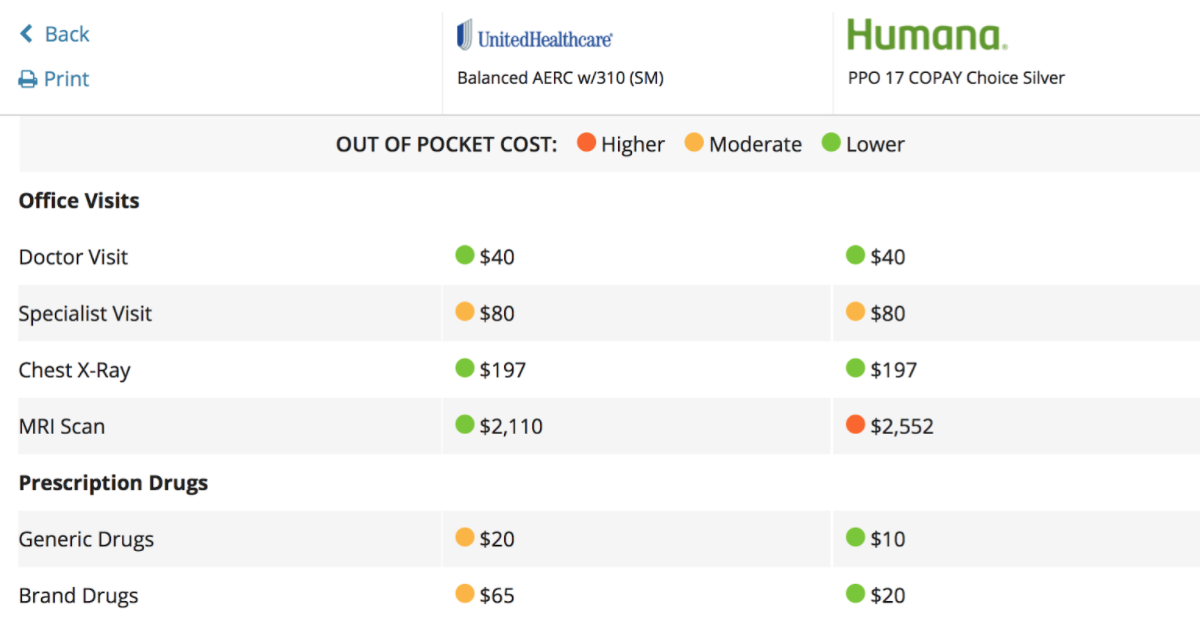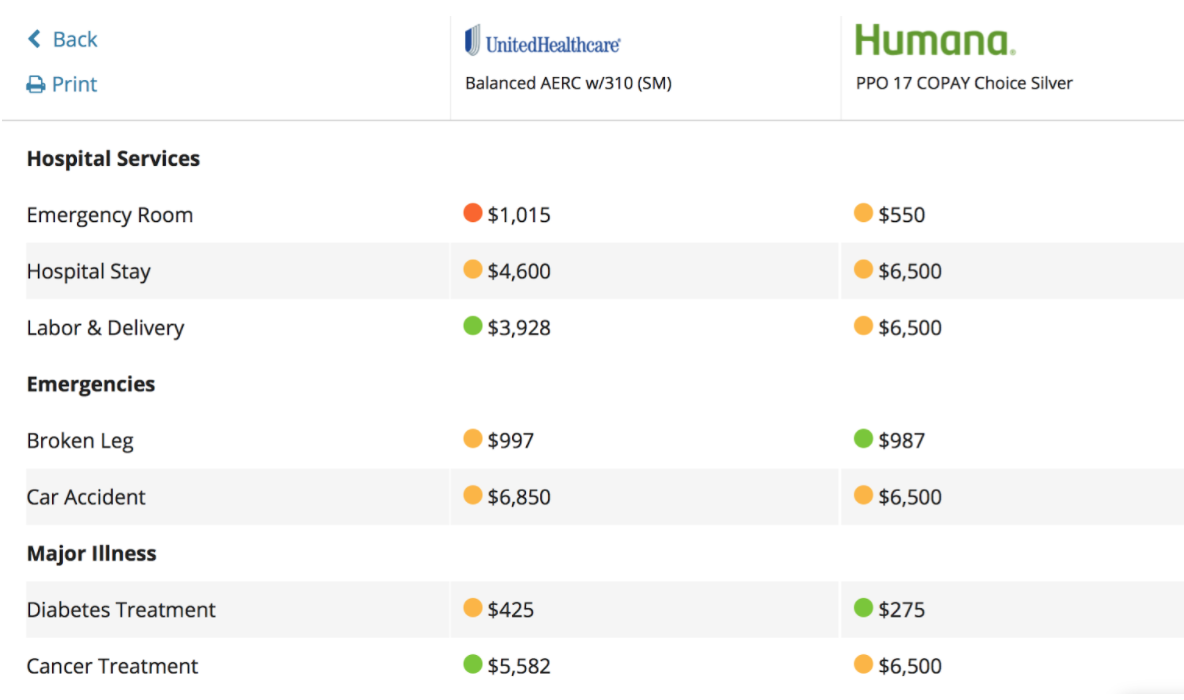 Based on the information gathered via SimplyInsured's Compare tool, particularly the difference in cost for hospitalizations and cancer treatment, the law firm decided to offer its employees the UnitedHealthcare plan.